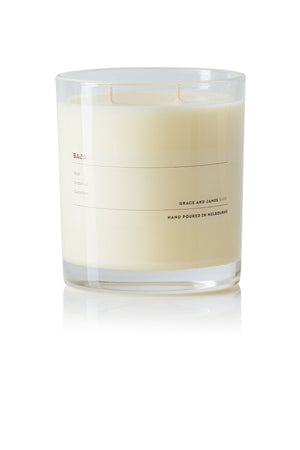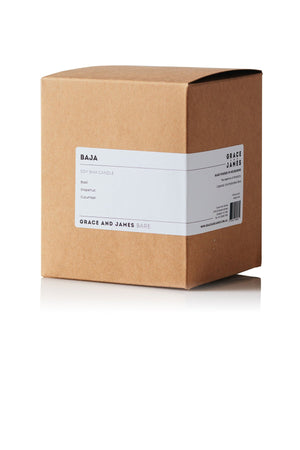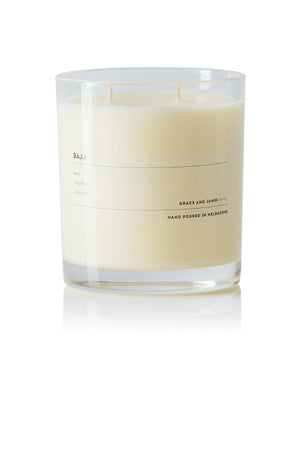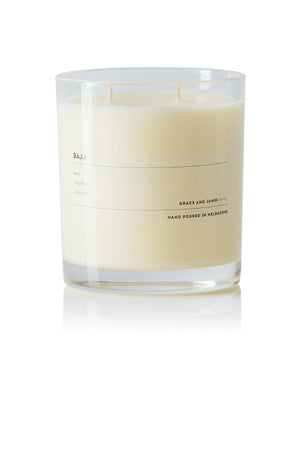 Grace and James
Baja 80 Hour Burn Time
BASIL    GRAPEFRUIT    CUCUMBER
100% Soy Wax Scented Candle. Double Wick. 80 hour burn.
The essence of simplicity. Captured. Uncomplicated. Bare.
Grace and James fragrances are made using natural essential oils and extracts. Now available in 40 Hour and 80 hour burn times, our candles feature 100% cotton wicks to ensure an even burn every time.