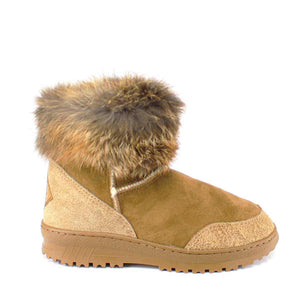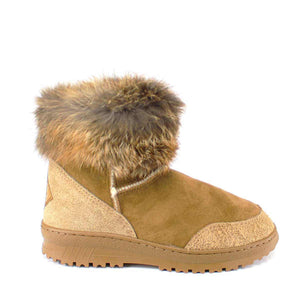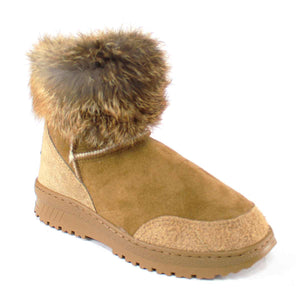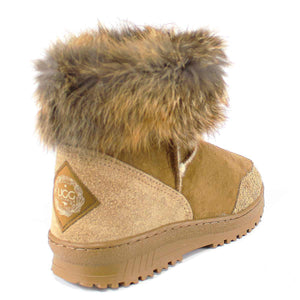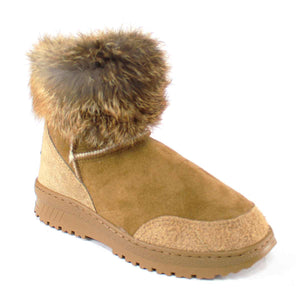 UGG
Bondi Mini Fox Boots Chestnut
Our 'Ugg Bondi Mini' short ankle sheepskin boot is crafted from the most luxurious, natural Australian merino double face sheepskin with superior comfort and warmth. It features the thermo plastic rubber sole that is resilient to -40 degrees celcius and provides superior grip making it suitable for both indoor and outdoor wear. A perfect hassle free option for active lifestyle will keep your feet cosy on those cold wintery days. Available in black, chocolate and chestnut.
ALL of our Ugg Australia¨ products are 100% Australian made, here at our factory in Brunswick, Melbourne, that's our guarantee to you. Our Bondi range is also authorised for the "Product of Australia" label, meaning all production is in Australia and materials are from Australia. All our boots are made of high-grade Genuine Australian double-face merino, sourced sustainably from local farms and processed ecologically at our own Roman Tannery, right here in Melbourne, Australia.
This product can vary in colour as it is handcrafted and is made from natural materials.
Features:
100% Australian Made Sheepskin Boot
Product of Australia Authorised
100% natural Australian Merino Sheepskin
Sustainably sourced and ecologically processed
Versatile ankle length
Superior grip
Resilient to -40 degrees celsius
Inner/Upper: 100% Australian Merino Sheepskin
Sole: Thermo Plastic Rubber Sole
Country of Origin: Australia