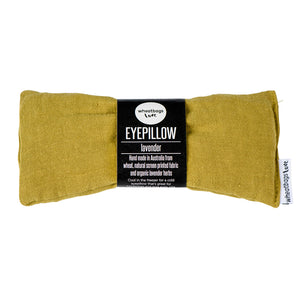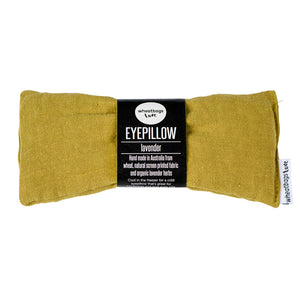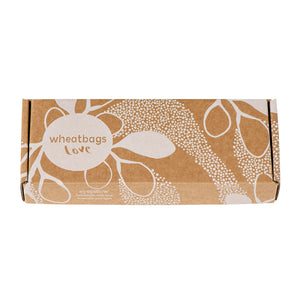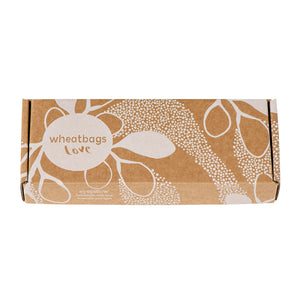 The Wheat Bag Love
Eye Pillow PITSTACHIO
How Eyepillows Work
With EyePillow's it's all about the weight on the eyes. Having weight on your eyes will help ease a headache and migraine and it's what is very effective for sore eyes too. This is why you don't need to heat or cool your eye pillow as it will work very well just at room temperature.
The EyePillow is also great for helping you relax and get to sleep as the weight on your eyes helps to tell your brain to stop looking for stimulus through the eyes (even though they are closed!) and this, in turn, slows a racing mind that is thinking about all the events of the day and helps you ease off into sleep. You may have used one at a yoga class and felt how relaxing they are!
Having a cold eye pillow (see below about how to cool it) is also very lovely on sore eyes or when you have a headache or migraine.
How To Use
Use at room temperature by lying down and placing the eye pillow over your eyes. This is useful for sore eyes, headaches, migraines, and relaxation.
To cool your EyePillow place it in the freezer until it is cold (about 30min) and then place it over your eyes while lying down. This is useful for sore eyes, headaches and migraines.
To warm your EyePillow place in the microwave and heat on high for 30-60secs. You can then use it anywhere on your body that would like some heat. Avoid placing anything too warm on your eyes, unless directed by your eye specialist to use gentle heat on your eyes for conditions like dry eye. A warm eye pillow can be lovely on sore sinuses too.
Ingredients
Made from 100% French flax linen, Australian wheat, organic Lavender or Rose petals.
Lavender is very calming and good for de-stressing overstimulated nervous systems. Can also aid with sleep.
Rose is also very calming for the mind and is a softer, not as strong scent as lavender.
Unscented is also available if you prefer to keep things simple!
Australian Made
We make all of our products in Melbourne so you can be sure of an ethically made and good quality product.
Luxe Linen
Made from a lovely soft, green/yellow-coloured luxurious French flax linen on both sides. The soft nature of this fabric is perfect for moulding to the contours of your face.
Great for Gifting!
Each EyePillow also comes with its own gift box so they make great presents to send to loved ones! They are great for both men and women and everyone appreciates an eye pillow that is so relaxing!
Shipping
We will make and pack your order in 1-2 days and then Auspost delivery can be 1-10 days depending on where you live.
Overview
Hand made in Australia
100% French flax linen
Wheat filled
Made from French flax linen on both sides that is lovely and soft to the touch
Perfect size for placing over your eyes or for using as a pocket warmer
Great for tired eyes, puffy eyes, headaches and brilliant relaxing nanna naps!
Warm in the microwave (30-60 secs only) for a mini heat pack or chill in the freezer for a soothing eye pack.
Available in calming organic lavender or rose or unscented
Free gift box included
Size: 21cm x 8cm