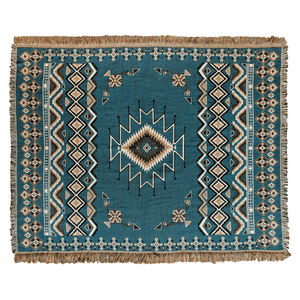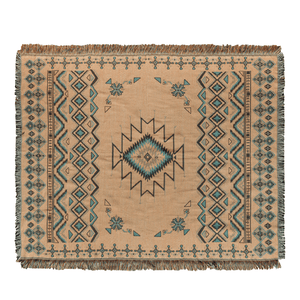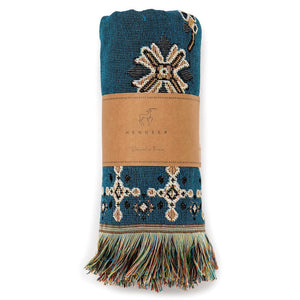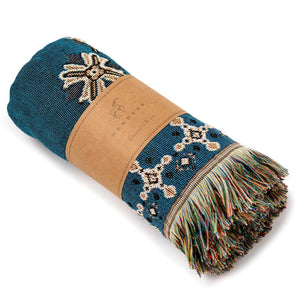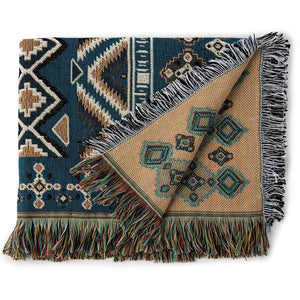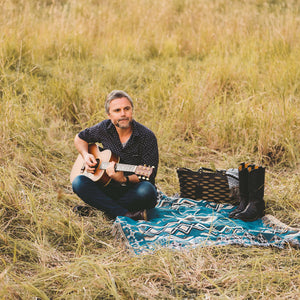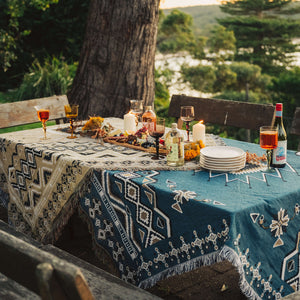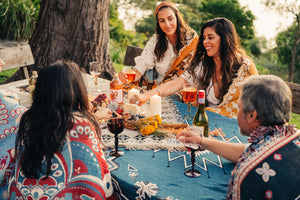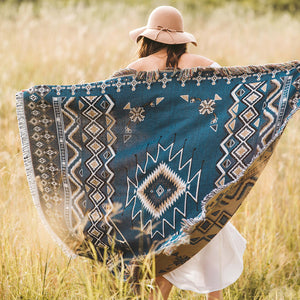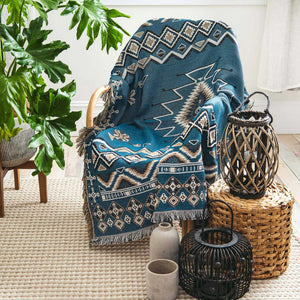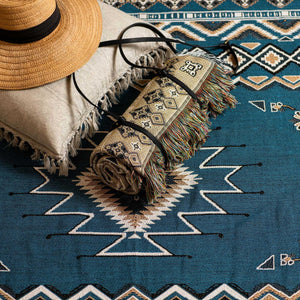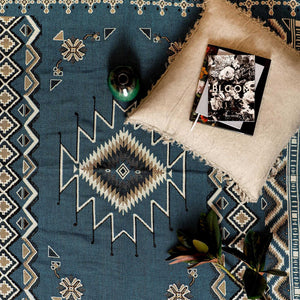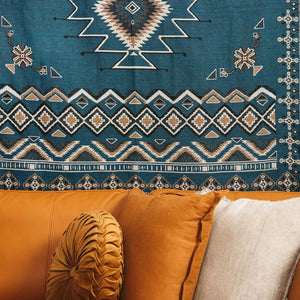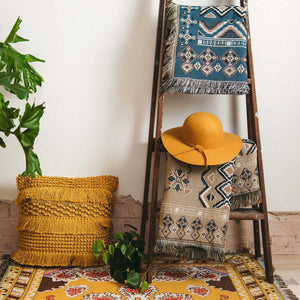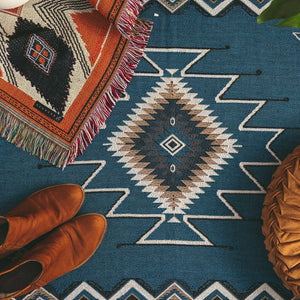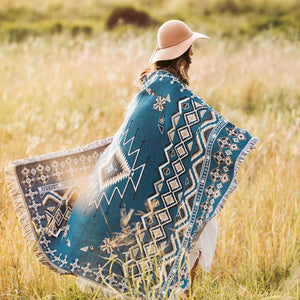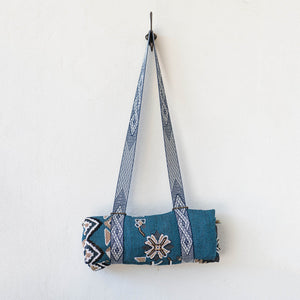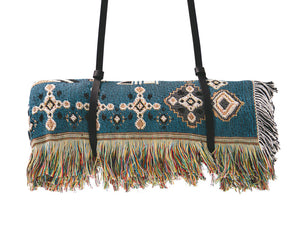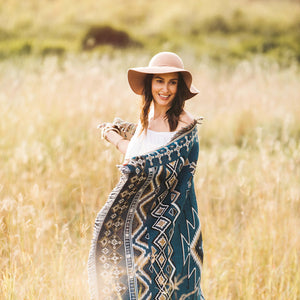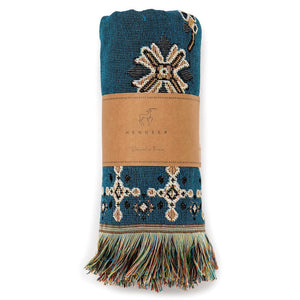 Hendeer
LET IT BE WOVEN PICNIC RUG/THROW LARGE 170X200CM
These woven tapestry picnic blankets are so versatile! Use them as a picnic rug or beach blanket outdoors...as a throw or wall tapestry, indoors. 
As the name suggests, our 'Let It Be' picnic rug will encourage you to just go with the flow and wander aimlessly if need be! Its dark blue, almost teal base, taupe & charcoal accents are strong, yet playful.  The appeal is in its structured, bold and geometric design.  This particular design is reversible with a perfect combination of taupe tones, grey and aqua hints on the reverse side (bonus!).
It is a light-weight throw that is thoughtfully woven using a blend of cotton and recycled polyester (sourced from plastic bottles and waste diverted from landfill and our oceans) ... to create an intricate bohemian & bold unisex design. 
Its use is only limited by your imagination. 
Please NOTE: